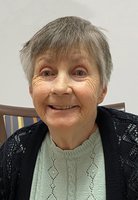 Anne Campbell
Anne Campbell, 68 of Westville passed away at the Aberdeen Hospital on February 2, 2021. 
She was born on January 31, 1953 to Jean Paul and Rita LaLande and resided her entire life in Westville, N.S.
She was predeceased by her husband, Greg Campbell. 
Anne is survived by her daughter Charmaine Coady and her son, Greg Campbell Jr. (Ashley Larkin). She is also survived by her grandchildren Melissa Campbell (Corey), Chawntae Campbell (Darrell Frazee). As well, she leaves behind three great grandchildren Benson and Brier Frazee, and Emmett MacInnis.
Anne also has four surviving siblings: Paul LaLande (Maggie), Dr. Phillip LaLande(Charlene), Darlene MacKenzie, Pierre LaLande.
Anne worked for 35 years at Valley View Villa and was very active in the union. She received a health and safety award for saving the life of a resident of which she was extremely proud.
Due to Provincial Covid Regulations, there will be no visitations. Her funeral service will be held at 11 am Friday from the Church of The Holy Name, Westville with Father Peter MacDonald officiating. Reservations will be required for the funeral service. Those wishing to attend, please call 902-396-4144 for seat registration. Spring interment will be in Holy Name Cemetery.
Funeral may be watched on facebook: Stella Maris- Hoily Name Catholic Church