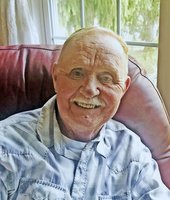 Tom Davis
Thomas Milton Davis, age 72, passed away Sunday, March 14, 2021 at his home.
He was a son of the late Milton "Mitt" and Annie (Taylor) Davis .
He is survived by his wife Isabel; sons, Tommy (Lana), Westville; Jason (Stacey), Alberta; Joey (Brianna), Westville; stepsons, Jeremy Gladney (Crystal ), New Glasgow; Jason Gladney (Michelle), Lochbroom Loop; Ritchie Gladney (Samiah), Lyons Brook; and Brandon Ross(Maggie), New Glasgow; 11 grandchildren; brothers, Ephraim (Ann), Truro and Tom Campbell, Ontario.
He worked for 45 years with Ben's Bakery. Since retiring he and Isabel enjoyed trips out west, hunting, fishing and four wheeling.
Tom is resting at Eagles Funeral Home, Westville. There will be no visitations. A private family funeral service will be held at Eagles Funeral Chapel. Family flowers only. Donations may be made to the S.P.C.A. or a charity of one's choice. Although a private service, his funeral will be streamed to the public at 1 o'clock Wednesday. To view the service please click here http://youtu.be/r0nXKxq3Ukw