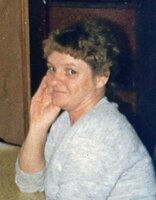 Christine Brownrigg
It is with great sadness we announce the sudden passing of our beloved mother Christine J. (Coady) Brownrigg, age 70, on November 19, 2021 at home.
Born on September 1, 1951, she was the daughter of Audrey (Works) Coady and the late Bernard William Coady.
Mamma loved her family more than words could describe. She loved life to it's fullest and enjoyed the simple pleasures in life, family, friends, co-workers at the Comfort Inn, and traveling with our father. Momma was a homebody after retirement.
She is predeceased by her husband Michael; father Bernard; brothers Bernie Jr., Barry, Billy, Joe, Paul and baby David; and nephew John Ryan.
She will be forever loved and missed by children Susan, Michael, David, and Maryanne; mother Audrey; sisters Theresa (Roger), Mary, Junie and Denise; brothers, Timmie, Michael, David (Cathy), and Dougie (Lyndsey); grandchildren, Emily, Travis, Summer, Noah, Brianna, Josee, Jes, Calen, Riley, Kara (Mark); great-grandchildren, Alexis, Ty, Anna-Mae, Layla, Novah, Cameron, and Jayden; as well as many nieces and nephews.
Cremation has taken place and burial will take place at a later date.
Rest in heavenly peace Momma
Until we meet again
~"Toot!"~