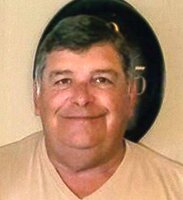 Barry Kelley
There is a sacredness in tears, They are not the mark of weakness but of power, They speak more eloquently than ten thousand tongues, They are messengers of overwhelming grief and unspeakable love.
Barry was the proud father of sons and daughters, Brad (Connie), Kristin, Allison (Mark), Jemma (Dom), Ben (Shannon). Barry created a multitude of fond "Papa" memories for his treasured grandchildren, Joshua, Florence, Claire, Daniel, and Felix. Barry is survived and grieved by his mother Merna, his brother Bruce (Myrna), and sisters Bonny and Brenda.
Barry will be truly missed by his extended family and friends. Barry was cared for in his beloved home by his wife Cathy and brother-in-law Eric.
Thank you for the compassionate care from our oncology team in Halifax, Dr. Ha, Nurse Paula, Dr. Drucker, Nurse Mirela, New Glasgow Palliative Care Team, Debbie Williams, V.O.N. nurses and Catherine Keegan. Special thank you to Lawton's Drug Store Pharmacy team and staff, Westville. Thank you for the support from family and friends.
There will be no visitations or services at Barry's request.
"My life's been full, I've savoured much, good times, good friends,
a loved one's touch."