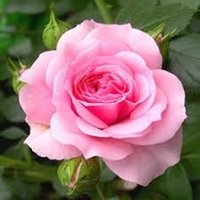 Marcia Jean Cameron
Marcia Jean Cameron, 67 of Mount Thom passed away unexpectedly on Friday, February 8, 2019 at her home.
Born in Halifax , she was a daughter of the late Arthur and Helen (Gratto) Worth.
Marcia was a flagger with Warren Paving, Dexter Construction, ACL, and Weeks Construction until her retirement.
She will be sadly missed by her daughter Cathy Cameron, Kemptown; son Nelson (Sarah), Mt. Thom; grandchildren, Tracy, Derek and Joshua; sisters Eleanor Cameron, Mt Thom; Carol Druhan (Wayne), Westville; Florence Harris, Shubenacadie; and Linda; brothers, Arthur Worth (Linda) , Mt. Thom; and David Worth (Corrine) Salt Springs; sister-in law Loudell Stedman (Tony); brothers-in law Alvin Cameron (Glenda), Keith Cameron (Linda), Blair Cameron (Edie); and Allister Silver.
Besides her parents, she was predeceased by her husband Chester "Chettie" Cameron; sister Barbara Fraser (Ronald); father and mother-in law; Chester and Jeanetta "Nettie" Cameron; sister-in law, Ruth Silver and brother-in law Wesley Cameron.
Her family will receive visitors on Sunday from 2-4p.m. (only) at Eagles Funeral Home, Westville. There will be no funeral service.