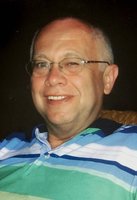 David Cassidy
On Monday, June 3, 2019, David Cassidy of Island East River, passed away after his lifetime of loving care to his family and friends.
David was born in Halifax on May 18, 1953 and grew up in New Glasgow the oldest child of Jean (Fraser) and Raymond Cassidy. He attended New Glasgow Schools graduating in 1972 after which he attended St. Francis Xavier University where he earned a Bachelor of Business Administration. He went on to work at the Bank of Commerce and then to Scott Maritimes/Northern Pulp from where he retired.
David was an avid sports fan where he faithfully cheered for the Montreal Canadians and the Blue Jays. But his favourite sporting events always included cheering for his grandsons, Brett on the basketball court and Zach as he competed for the Mariners Swim team.
In the Fall David could often be found in the woods enjoying nature, the camp and the quest of the white tail or a Cape Breton Moose. And at any time, you could find him puttering at the farm. He enjoyed reading, friendships and travel and was a collector of kindness which he always passed on. But most of all David was a loving husband and father always there with a listening ear, kindness and much love.
For many years David volunteered with the Stellarton and Eureka Fire Department where he earned the respect of his colleagues. He was also a valued member of the ERT Team at Northern Pulp. David volunteered with Minor Hockey, Meals on Wheels and with St. Vincent de Paul Society. He was a member of Our Lady of Lourdes Parish.
David will be remembered always with gratitude and love by his wife Paula, his two daughters Pam (Tim Cochrane), Thorburn and Tanya, Grand Cache AB, and son Steven, Stellarton , his two grandsons, Brett Hayman and Zach Cassidy and daughter in law, Sueann Cassidy.
He will also be remembered by his Mom Jean, sisters Karen, Cheryl (Huck MacInnis) sister in law, Shauna (Marc Comeau) brother in law Peter Hoare (Shanna) Nieces Ashley Cassidy, Kaylin Comeau- Leil (Ryan) and nephews, Graham Cassidy, Jarrett Comeau (Joanna) and Brennan Hoare. Several grand nieces and nephews and many great friends who provided support, kindness and joy throughout David's lifetime.
Besides his Dad, David was predeceased by his brothers Rick in 2011 and Bruce in 2009. Visitation will take place on Thursday, June 6 from 2-4 and 7-9 P.M. at Eagles Funeral Home, Westville. Mass of Christian Burial will be held on Friday in Our Lady of Lourdes Church, New Glasgow at 2 P.M. Family flowers only. Donations may be made to the Heart and Stroke Foundation or a charity of your choice