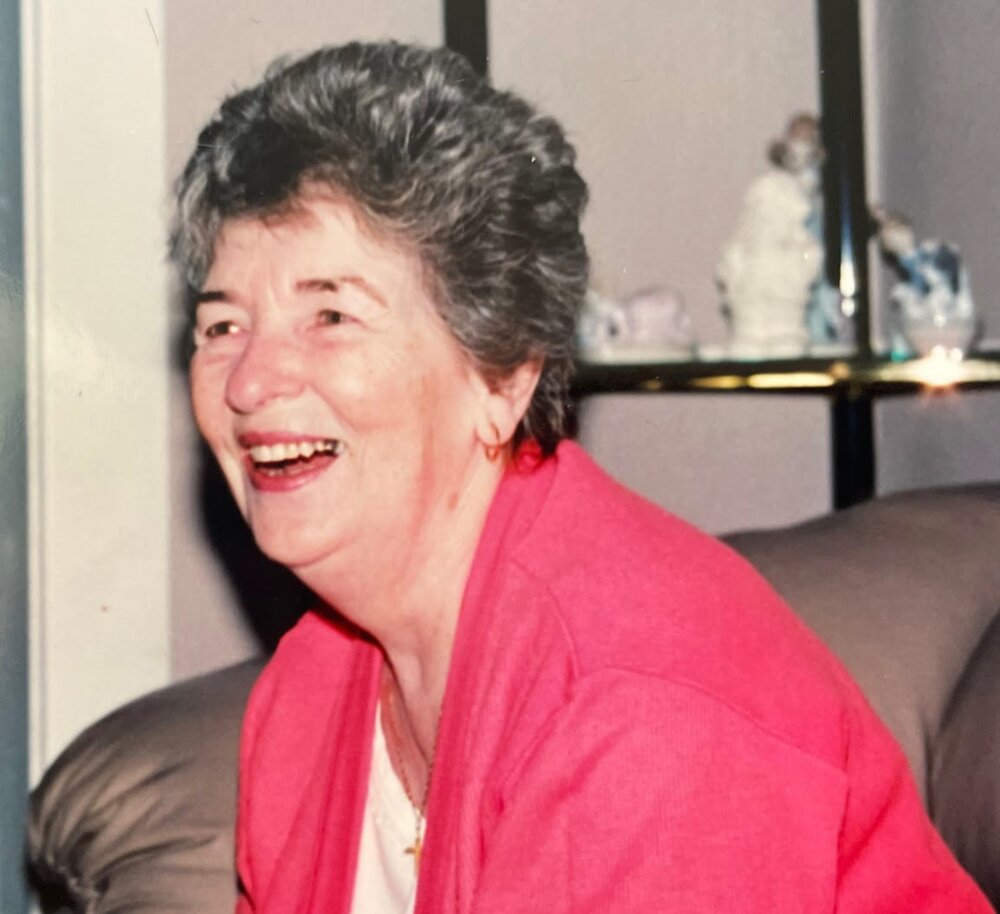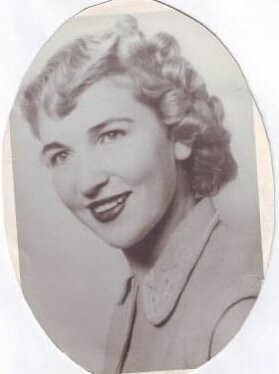 Obituary of Betty MacKay
"Betty" M. Elizabeth MacKay (nee MacDonald) passed away Sunday, October 23, 2022 surrounded by her family.
Betty was born in Inverness, Cape Breton, January 30, 1934 to her parents Mary E. and Dan J. MacDonald as the second eldest of their 12 children. She spent her early years attending the Catholic School in Inverness until the family moved to Plymouth where her father would work for the Rail Road.
Betty made friends that summer, and come fall bluffed her way into a higher grade just to be with them. She was an avid hockey player in her day and would walk to and from any skate, dance or social event there was going.
As a young adult Betty moved into Brown's Boarding House to be close to the various jobs she held over the years in downtown New Glasgow. She was a lift operator at The Maritime Building, a counter girl at The Coffee Shop, worked retail at Woolworths, Neima's Jewelers, David's Dress Shop and Sears. She was also one of the last switch board operators for MT&T prior to the dial system.
She met the love of her life, her husband of 64 years, "Jamie" and they married in 1956. Jamie took his new bride to his job at The Forest Hill Gold Mine where she became the camp cook.
They later purchased a piece of land on Munroe Ave. Ext. and started building their "little shack in the woods". Betty and Jamie spent a few years working on their home, but work in the area was scarce and they decided to move to Hamilton, Ontario for new opportunities. They would travel weekends to explore in their little Hillman Convertible, where Jamie would explore and Betty the avid readeer would lose herself in any book she could find. This love of reading continued through her life, never separating with any. Betty & Jamie were told they would not be able to have children, so instead as the joke goes, out of spite they had Linda in 1966.
With their new baby they decided to pack up and move home to raise their "Little Linda" in Nova Scotia. In doing so, they both gave up some very good opportunities. They came back to their "little shack in the woods" and picked up where they left off. Betty was a doting stay-at-home Mom, not taking another job outside the home until 1980 when she became Head Cashier at Proudfoot's Home Hardware.
Betty was along for whatever adventures Jamie had in mind; hunting, fishing, boating/yachting, camping, etc. Her engagement ring was foregone for a 50' cabin cruiser they had grand plans for. Later, their project was converting an old school bus into the family camper. Betty always adapted and decorated whatever Jamie brought home! She would then lose herself in another book and relax. Their favourite activity of all was dancing, they became known to many as "The Dancers".
Betty became more of a home body in her later years, due to medical issues. Her greatest joy was spending time with and watching her beautiful grand-daughter Megan grow into the successful young woman she has become. Megan and "Dua" had a very special relationship and no matter how Betty was feeling, Megan always brought a smile to her face. There are lots of Grammie's and Grandma's in the world but there was only one DUA. Megan was with her when she passed.
Betty still lived in her "little shack in the woods" at the time of her death. It has changed and been built onto more that a few times since its beginnings. The last renovation made the original home the in-law suite for Betty and Jamie, so she could live with Linda & Peter the remainder of her days. Betty often referred to Peter Constable as the best son in law ever. While her daughter, her "Little Linda" was her loving, ever present, faithful care giver for years.
Betty was predeceased by her husband, James Vernon MacKay, Christmas 2020 and things were never the same for her. She was also pre-deceased by her parents, 2 brothers, one sister, 5 brothers-in-law and 2 sisters-in-law.
She is survived by her daughter Linda MacKay, son-in-law Peter Constable, grand-daughter Megan MacKay Constable, as well as 5 brothers, 3 sisters, 6 sisters-in-law, 25 nieces and nephews, and multiple great and great-great nieces and nephews.
A special thank you to those that helped care for Betty and us, particularly this past year. You know who you are and she loved you all so much and felt we were all blessed to have you in our lives.
As per Betty's wishes she has been cremated and her remains will be spread with Jamie's at a later date. He has been patiently waiting for her. A celebration of Life took place at her home 179 Munroe Ave. Ext., Pictou County, the afternoon of November 11th between 3-6 p.m.
Share Your Memory of
Betty
eaglesfuneralhome@ns.sympatico.ca
1611 North Main St
Westville, NS

B0K 2A0


Looking for something you can't find? We make it easy to get the answers you need. Please feel free to CONTACT our professional staff for any questions or to schedule an appointment with a Funeral Director at any time.